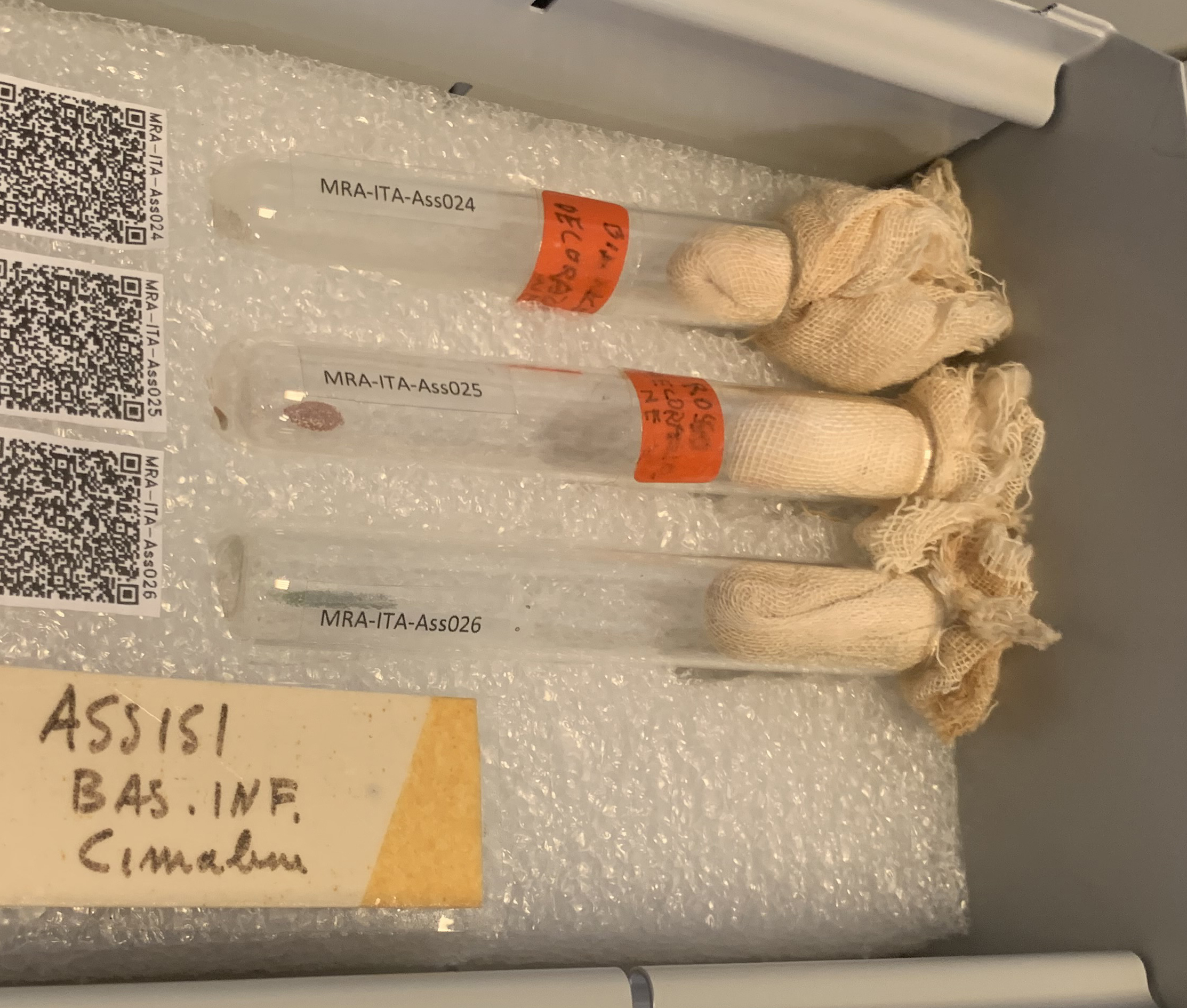 We've developed a new online catalogue to share the Mora Samples Collection with researchers around the world! It's an extraordinary resource for anyone with an interest in wall paintings.
The Mora samples collection is an extraordinary scientific scholarly resource comprising over 1 200 material samples that bears witness to the complexity and diversity of wall painting as a medium for cultural expression across different civilizations and time periods.
Now, for the first time it is possible to access and search the catalogue online, which contains a rich variety of information and photographic documentation concerning the samples and their provenance.
This catalogue is the result of a three-year project, carried out in collaboration with the HERCULES Laboratory of Évora University, Portugal. The project aim is to safeguard and enhance the use of the collection as a research resource, by cataloguing and rehousing the samples, and making the digital catalogue available online to scholars.
Learn more here.